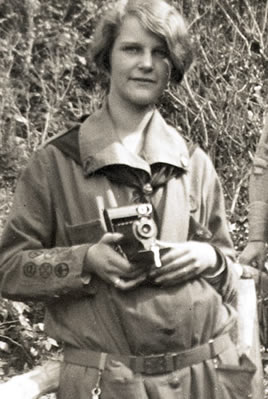 Vintage Vernacular Photography

Several of my vintage cameras were given to me when a family acquaintance went into a nursing home. She had been a photographer for most of her life, and I was later given a suitcase which contained what seemed to be the negatives of every photograph she'd ever taken.

It's been a daunting task to try and scan all of them, but I've posted a collection of some of my favorites. They range from the 1920's through the 1970's: pictures of Girl Scout outings with her friends, travels around the world and the United States, family shots, weddings etc., basically a large collection of vernacular photography. What is interesting is to be able to figure out which photos were taken with the cameras I was given.

The two cameras that I've scanned negatives for so far are the Kodak Brownie 2 120 which takes 120 film and the Kodak Six-16 Jr. which uses 116 film.